Description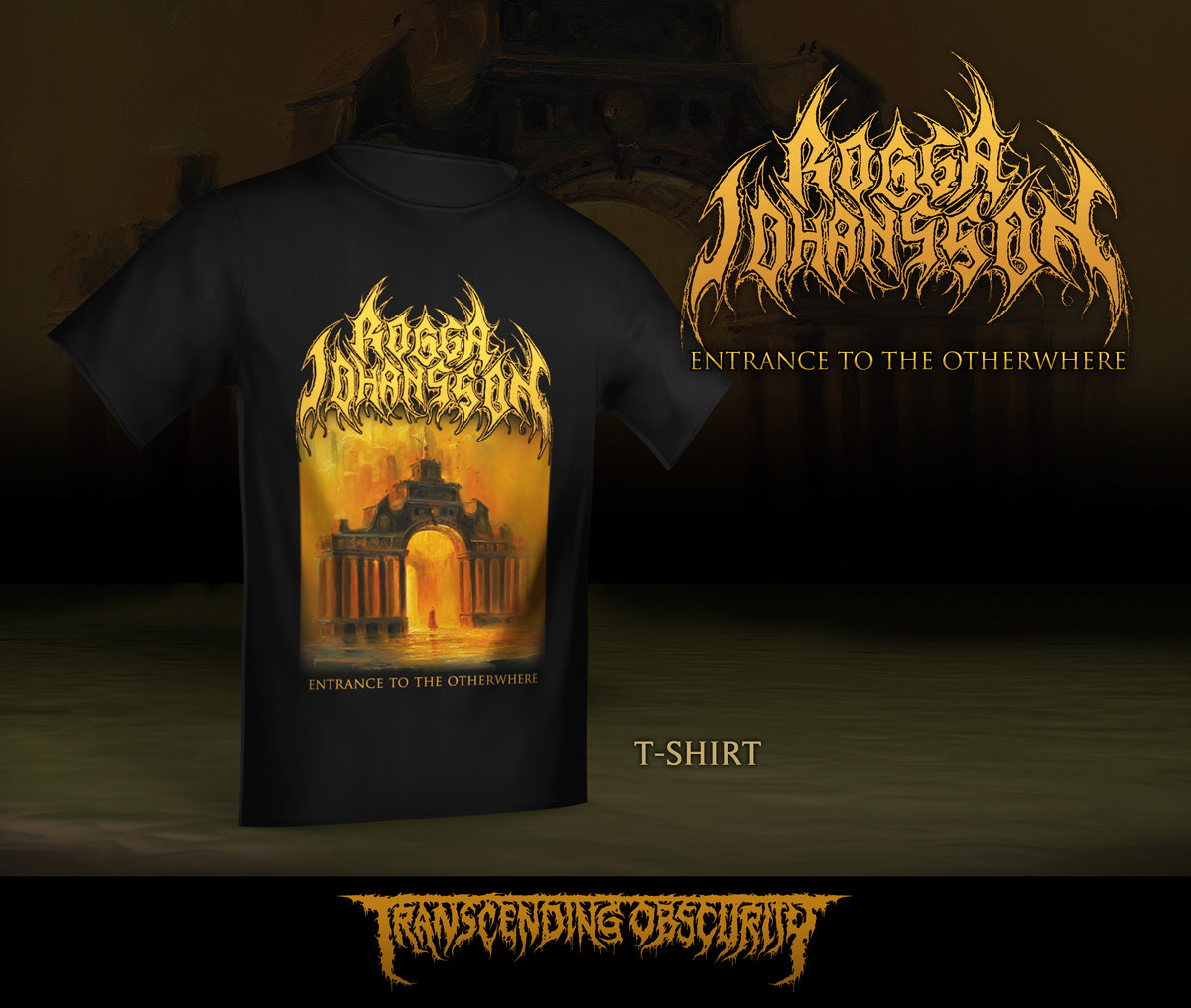 This will go down as one of our best T-shirt prints ever. The quality and clarity of the Mariusz Lewandowski artwork will be undiminished here. The T-shirt will have a full colour digitally printed artwork in A3 size on some of the best quality T-shirts you'll ever have – with extra thickness of 230 gsm and also being soft and made of 100% cotton. These are limited and come with the digital download of the album.
[bandcamp width=100% height=120 album=354071010 size=large bgcol=333333 linkcol=0f91ff tracklist=false artwork=small]
ROGGA JOHANSSON is the eponymous band of the unheralded death metal legend who's responsible for masterminding other bands such as PAGANIZER, REVOLTING, THE GROTESQUERY, NECROGOD and many others. This here is his solo project and he's created some of the best music you'll hear where classic Swedish death metal goes. He's found a way to incorporate searing melodies without compromising on the trademark heaviness, and it's a balance that few have managed to pull off in recent times. With a magnificent artwork by Mariusz Lewandowski (EREMIT, BELL WITCH, JUPITERIAN) bringing to life Rogga's glorious vision of pristine death metal that disregards all trends and pays homage to the genre's progenitors, 'Entrance to the Otherwhere' is immaculately put together and promises to linger in the minds of listeners long after the album is over. There is little doubt that this is Rogga Johansson's finest hour.
Line up –
Rogga Johansson – All music and lyrics
Session drums – Brynjar Helgetun (THE GROTESQUERY)
Cover artwork – Mariusz Lewandowski (EREMIT, JUPITERIAN, BELL WITCH)
Logo – Christophe Szpajdel (EMPEROR)