Now that we've had some rounds sharing what the new school has to offer, it felt like time to build more or less a starter pack for the noob listener.  It's hard to boil down any genre to just a few albums, but if someone asked me which ones were required listening it would be the ones below.  Mind you, this is sticking to a purist view of metalcore.  No mathcore here, though I highly recommend you further your listening there as well with bands like Botch, Dillinger Escape Plan, and Sikth.
UNDEROATH – THEY'RE ONLY CHASING SAFETY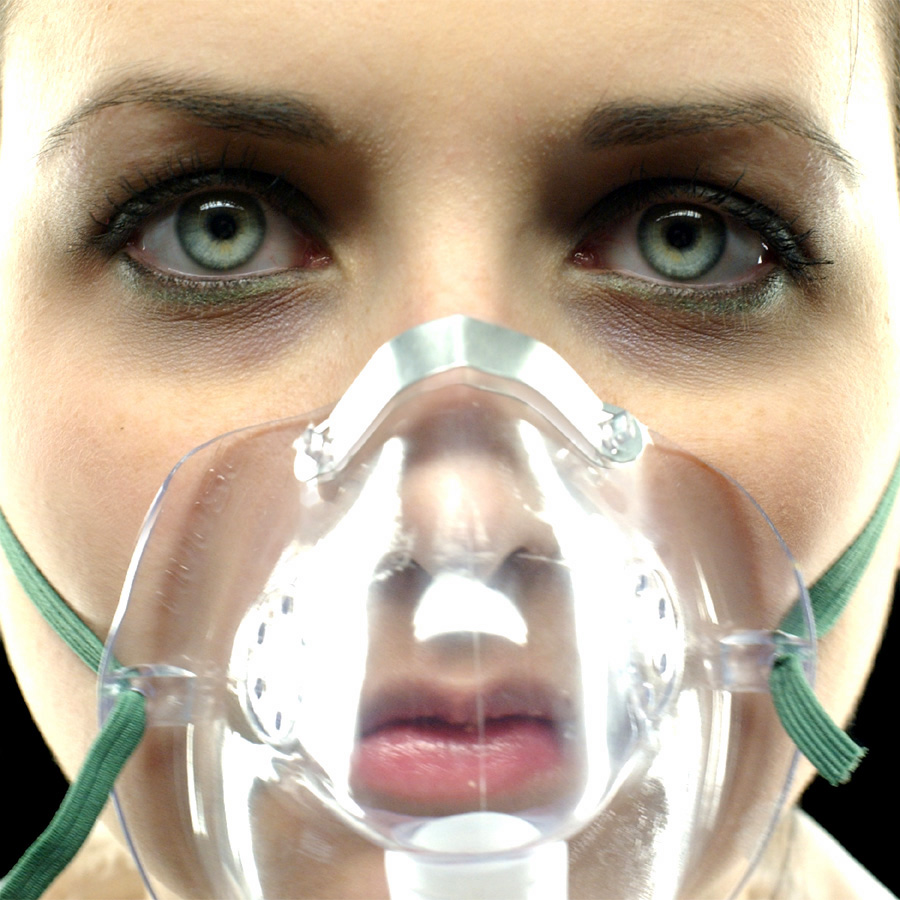 I am so stoked to see this band touring again.  So jealous that my buddy back in Chicago got to see them perform this album in its entirety.  Call it cheesy if you want, but this is quite possibly the best any band has ever done at treading the tightrope between metalcore and pop punk.  This is an album that will go down in history as one of the most influential of the new school of post-hardcore.  Oversell?  Don't care.  It's a Dangerous Business Walking Out Your Front Door gets me pumped every time.
KILLSWITCH ENGAGE – ALIVE OR JUST BREATHING
One of the great things about this album is that is helped unite the metalcore and extreme metal crowds.  This was a band heavy enough to tour with Slayer but soft enough to create some insanely catchy vocal hooks and guitar melodies.  They also didn't take themselves too seriously, donning capes on stage and so forth.  Every riff on this album is a winner.  I started to lose interest in the band once Howard Jones took the reigns, and I really can't stand the new album; but even so this major label debut will always hold a special place in my heart.  What a single!
BLEEDING THROUGH – DECLARATION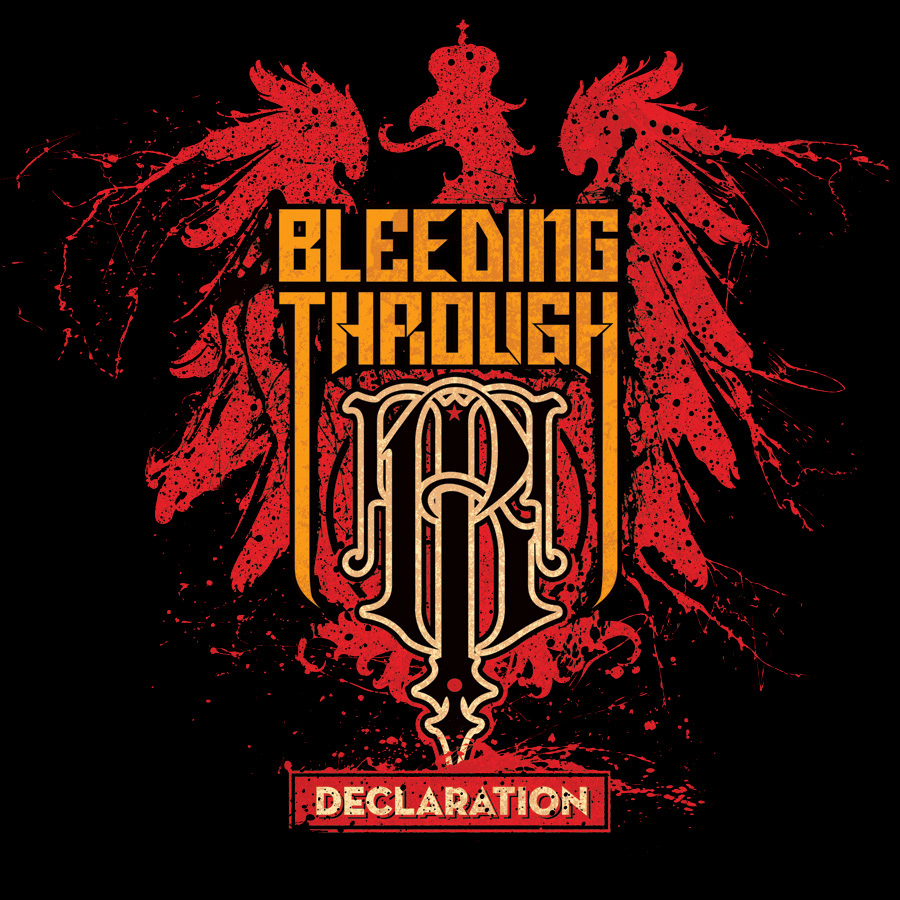 Bleeding Through and I have been through some ups and downs.  They definitely have an "image" that was packaged and sold like the latest fad toy to the masses.  'Portrait of a Goddess' and 'This Is Love This Is Murderous' were still fast favorites for me early on, even if they were a bit inconsistent.  Something about the pure adrenaline induced by the jagged riffs and almost blackened vocals of muscle-bound frontman Brandon Schieppati just got me right.  Then they dropped 'The Truth'…which was a raging pile of dogshit designed Terminator-style for the scenesters.  We took a long break after that.  But lo and behold, the gang rallied in a big way to release what is likely their most consistent (and heaviest) album to date.  I am also fond of 'The Great Fire,' but this seemed a better representation of their work overall.
AFTER THE BURIAL – RAREFORM
It wasn't until 'Wolves Within' that I really heard anything from this Minnesota band.  I feel like I could just say Ometh and leave it at that.  Their latest album, 'Dig Deep' has been one of my favorites  since it came out, but I don't think any work of theirs will ever dethrone 'Rareform'.  The band steers fairly clear of clean vocals, favoring more of a deathcore delivery.  But once again, it's the guitars that really stand out.  The union of melodic and heavy is strong with this one.  I always shout them out as a good entry-level band for those who tend to avoid anything that is not "extreme" enough.  RIP Justin.
ALL THAT REMAINS – THIS DARKENED HEART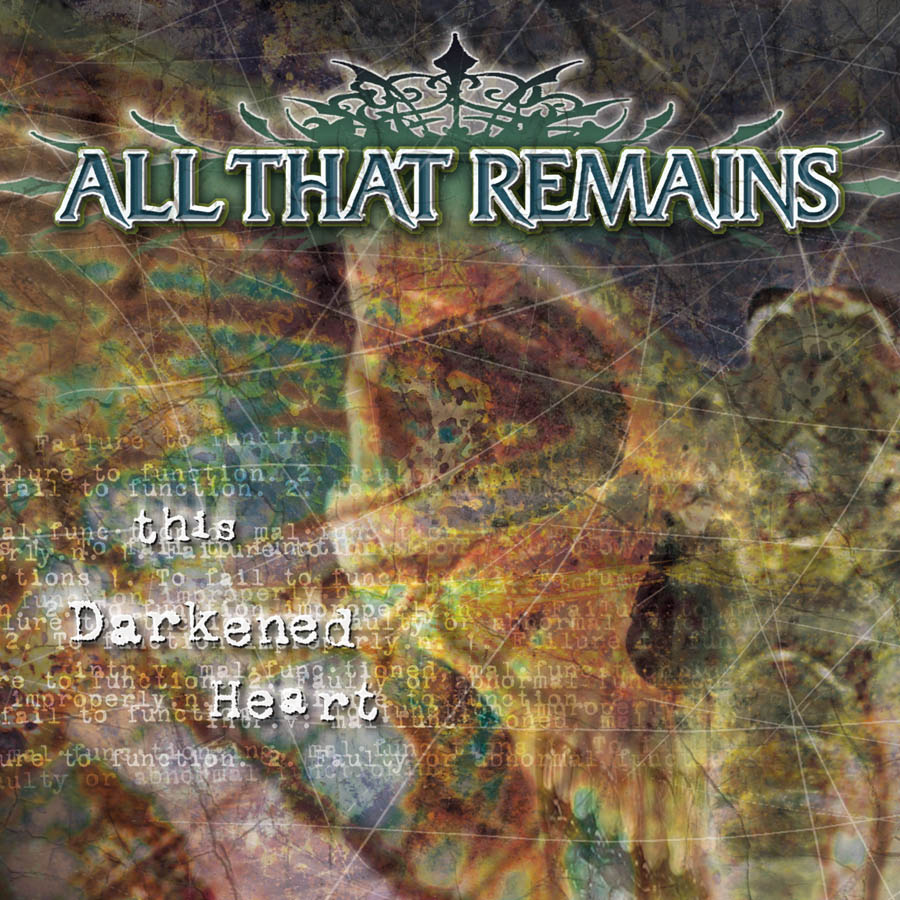 Ok, stay with me on this one.  No…you're walking away.  Come back!  I know, Phil is kind of a nutter these days and their albums have been terrible for almost a decade, but back in the day these guys earned their place into my most-listened album with their first two.  Most people latched onto the band with 'The Fall of Ideals,' which was their last great album.  I'm really not even sure how I got wind of this debut, but I picked it up at Circuit City (dating myself again now) and never looked back.  The GUITARS!  My good heavens, man.  The pure riffage, the dueling leads, the SOLOS!  These guys could rip and write a great song while they were at it.  And all personal distaste for Mr. Labonte aside, the man delivered some intense screams and killer sing-alongs like a champ.
EVERY TIME I DIE – NEW JUNK AESTHETIC
It's not often that a band simultaneously rocks me to the core and makes me laugh out loud.  Every Time I Die have managed to do that every single album since I picked 'Hot Damn!' off of a record store shelf in high school.  Between Keith Buckley's hilarious, brutally sarcastic lyrics and brother Jordan Buckley's southern rock infused guitar hooks, this is the band to brighten your day.  The New York natives had a few founding classics prior to this one, but start to finish this is my choice for their best.  I would argue it's their fastest and hardest to date.
HOPESFALL – NO WINGS TO SPEAK OF
This EP was the last contribution of founding vocalist, Doug Venable, and it stands as their finest work.  The band didn't really start picking up steam until 'The Satellite Years' was released, but I still feel that album has nothing on 'No Wings to Speak Of.'  Every song on here is a melodic act of complete catharsis.  April Left With Silence was a go-to track of mine for a long time, and The End of An Era features layered guitars and explosive vocal delivery that is impossible to not react to.
BELOVED – FAILURE ON
A band that sadly came and went.  To my knowledge they only released an EP and this single full length debut (at least in terms of major label work).  'Failure On' is nonetheless an essential listen for purists.  I forget how I caught word of this particular album, but I am proud to have it sitting on my shelf.  Many a summer road trip was spent jamming this in my discman on some shitty pair of headphones.  They had a unique sound to their guitars that I can only describe as "sparkling" or "shimmering," and the dynamic between frontman and guitar-player Josh Moore's clean vocals and drummer Joe Musten's deep growls was nothing short of spectacular.
AUGUST BURNS RED – CONSTELLATIONS
Most people would argue in favor of 'Messengers' as being the classic, but I think that 'Constellations' takes everything about that album to the next level.  This is another band that has an excellent (and consistent) discography to delve into from their humble beginnings to the more recent additions of extra flair.  'Constellations' is backed by fast, technical riffs that never cease to engage me, and that D-beat has me kicking through my car's floor.
DARKEST HOUR – DELIVER US
This was a tough one.  Darkest Hour sold me the most albums and on a consistent basis, so choosing one was not easy.  'The Mark of Judas' and 'Undoing Ruin' were close for the running, but this one stole the lead by a hair.  Most righteous props on this one to lead guitar player Kris Norris for going out with a bang on his final contribution to the band.  More epic solos here.  The one on the track below would be enough, but he seems to have endless hooks to shell out all over this album.  Matched with the powerful drumming and cathartic screams, it was no wonder that early on the argument was made that DH is actually just "American Gothenburg."
AS I LAY DYING – AN OCEAN BETWEEN US
It's a shame how this band went down: with the prison sentence of frontman Tim Lambesis.  The once proud singer/screamer of one of the world's biggest and best-known metalcore bands was caught trying to proposition a hit man to kill his estranged wife.  But enough ugliness.  Prior to that, this was one of the last remaining early metalcore outfits to still put out good music.  Every person in the band had talent, and they worked together to put out solid albums like clockwork.  Once again, this album defines itself through stellar work on the guitar and drums backed up by keen songwriting that you could not get out of your head.  'An Ocean Between Us' is probably their most concise work while also holding many of their most popular songs.
FROM AUTUMN TO ASHES – TOO BAD YOU'RE BEAUTIFUL
Instant classic.  I was searching for music from another band when I happened  upon Mercury Rising.  Not a song, but rather one of the most impactful dramatic monologues I have ever heard, set to droning, layered backup vocals.  What is this?  Soon after I was immersed in one of the most unique atmospheric and emotive albums ever pressed.  The songs are just plain powerful, and the gritty production was counter to what many other bands (and they themselves later) began utilizing at the time.  Short Stories With Tragic Endings…that's all I have to say.  That and this: "Hello my name is distance…and I really don't care if I never wake up again!"
THE BLED – FOUND IN THE FLOOD
It's really a pretty even toss up between this and 'Pass the Flask.'  Both have a level of energy and punk rock spirit that are unmatched by any albums I have heard since.  The one thing that made me go towards 'Found in the Flood' is that it is the more unique of the two.  There is a certainly watery, icy, and isolated quality to these songs that matches the album cover well.  The atmosphere is completely engrossing while still serving up some great sing-alongs and guitar parts.  Plenty to enjoy here.  I only wish the follow-up could have continued to mature in this direction.
NORMA JEAN – REDEEMER
Another tough one.  'Bless the Martyr…' is an important album for the genre, and the change in vocalist for the very Botch-inspired follow-up was a milestone for the band.  Truly, these guys only seem to get better with age and continue to deliver with critically acclaimed albums like 'Meridional' and 'Wrongdoers.'  But gun to my head, 'Redeemer' is my personal favorite.  I couldn't quite put the "why" into words for you, but then there it is.  Great songs, catchy vocals, a blast from beginning to end.
POISON THE WELL – YOU COME BEFORE YOU
This is the album.  Like THE album for me.  It's a bit of a controversial pic, as most hardcore metalcore fans will point you straight to 'The Opposite of December.'  But while that album established the band as a wrecking ball, and served up the classic single Nerdy, the band was quick to mature well beyond the stylistic confines they had help to construct.  'You Come Before You' represents the union of indie experimentation fused perfectly with metalcore and post-hardcore passion.  Amazing drums all over thing and D-beats up the yin yang.  Everything is represented here from the softest, most fragile crooning to the destructive ferocity of Crystal Lake.  This is a true work of art and prime example of what a few young men with a vision can accomplish.  Every time I am in a rough spot, this album is there to pull me out of it.
Remember, this is just a cross-section of the classics available out there.  If you're craving more, I recommend Glassjaw, Remembering Never, Stray from the Path, Symphony in Peril, and Architects to name a few.