Description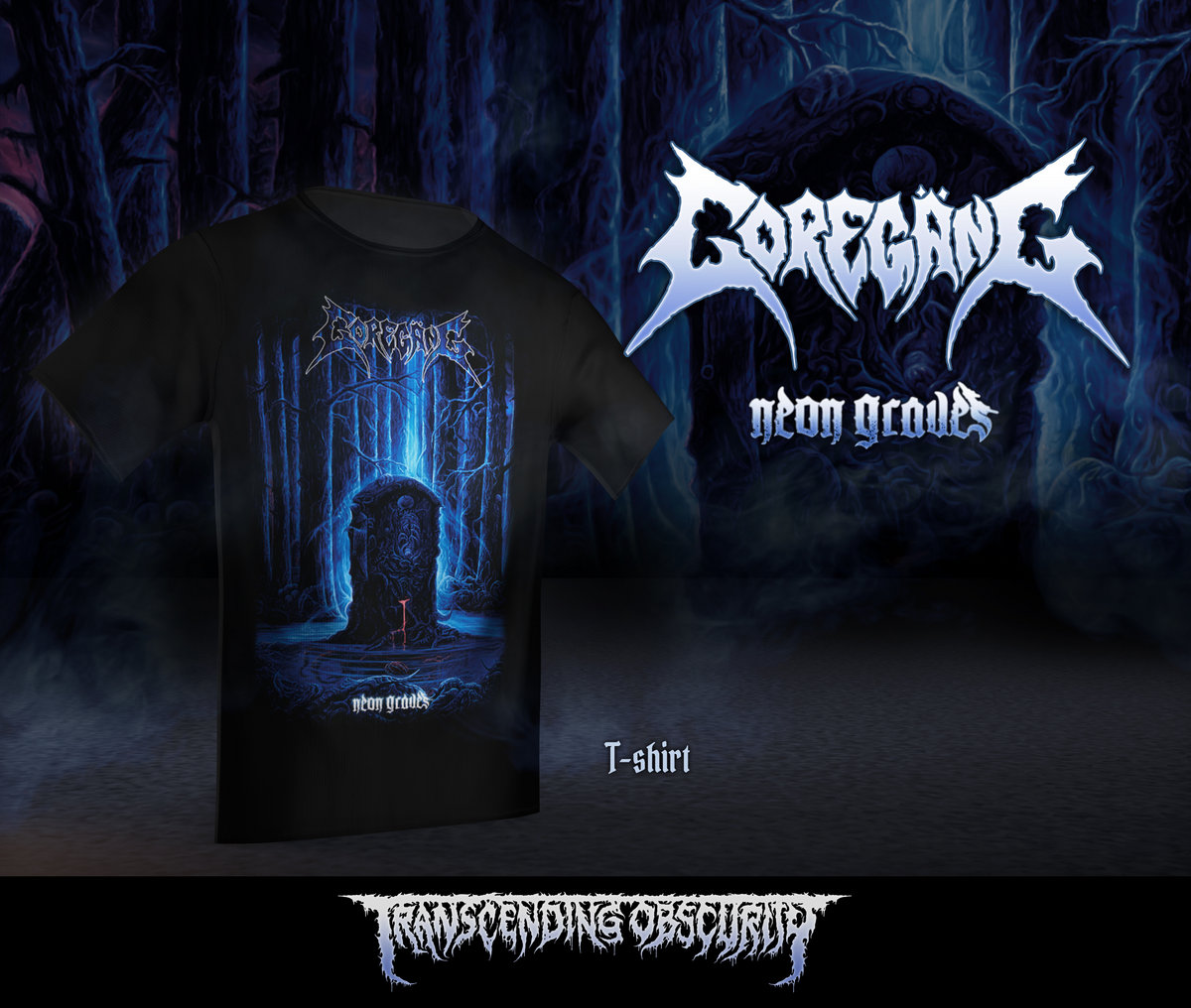 These are printed on the best quality extra thick and durable 100% cotton T-shirts of Transcending Obscurity branding. It features breathtaking artwork by Juanjo Castellano (NATTRAVNEN, REVEL IN FLESH) and will be an all-colour print. This is one of the best artworks we'll ever have printed, so don't miss out on this one!
[bandcamp width=100% height=120 album=210803305 size=large bgcol=333333 linkcol=0f91ff tracklist=false artwork=small]
Death metal/crust maniacs GOREGӒNG have worked hard on their first full length album after causing a bit of a stir with their short debut. With members of reputed bands like VENOM INC., RIBSPREADER, SOILWORK (live), etc. in their lineup, everything is top-notch and well-thought right down to the Mark Riddick logo, the jaw-dropping Juanjo Castellano artwork, not to mention the impeccable production and execution of the music that can be summed up as a perfect amalgamation of death metal with a lethal dose of crust/grind. There's added menace in the vocal delivery, with Kling mixing it all up and pacing it beautifully to the undulating music. There's an undeniable charm to the proceedings as the songs chug along with maniacal glee, breaking into faster punkish parts and rampaging till the end. It's an album littered with so many variations that you'll need to get back to it to keep track of it all. It's a rare album that eschews the standard template and does things its own way to keep it entertaining and yes, brutal.